Who We Are

Erin Smith
Executive Director
Erin is the co-founder and Executive Director/CEO of Family Violence Appellate Project. Erin has spent more than 15 years working on behalf of domestic violence survivors. From 2006-2012, she acted as lead counsel in a case representing an incarcerated survivor of domestic violence before the parole board and in a challenge to her criminal conviction with a habeas corpus petition, successfully securing the client's release from prison after more than 27 years. Read Full Bio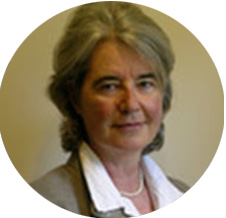 Nancy Lemon
Legal Director
Nancy has been a leading authority on domestic violence for more than 30 years, pioneered its study in law schools and is the author of Domestic Violence Law, the premiere textbook on the subject. Nancy has been teaching the Domestic Violence Seminar at UC Berkeley Law – the first law school class of its kind – since 1988, and also directs the Domestic Violence Practicum.
Read Full Bio
Jennafer Dorfman Wagner
Director of Programs
Jennafer has been a legal services attorney since 1997, including 12 years in a supervisory or managerial role. She has practiced in diverse geographic regions and in multiple subject areas in previous positions at Mental Health Advocacy Project (a project of Law Foundation of Silicon Valley) in San Jose, California; Legal Action of Wisconsin; Washington (DC) Legal Clinic for the Homeless; and Nevada Legal Services.
Read Full Bio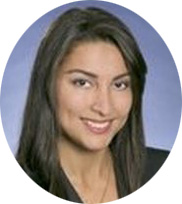 Shuray Ghorishi
Senior Attorney
Shuray has been practicing litigation at the trial and appellate level since January, 2010. Before joining FVAP, she managed the Legal Services department at a domestic violence shelter in San Francisco, La Casa De Las Madres, where her practice focused on domestic violence law, family law, immigration law, and victims' rights in criminal matters. She joined FVAP in 2014 to help guide and empower survivors in defending their rights in civil appeals.
Read Full Bio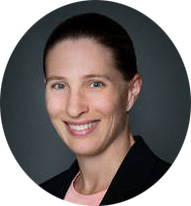 Anya Emerson
Staff Attorney
Anya has 10 years of appellate experience, specializing in domestic violence and juvenile dependency law in both New York and California. She comes to FVAP from the First District Appellate Project, where she represented parents and children in juvenile dependency appeals in the First District Court of Appeal.
Read Full Bio
Jason Hoge
Employment & Housing Justice Attorney
Before joining FVAP, Jason worked as an international human rights lawyer, a legal aid family court litigator, and a public defender. He co-created and directed the Re-Entry for Monroe County Legal Assistance Center and the Rochester office of Legal Assistance of Western New York, and taught at Syracuse University College of Law Office of Clinical Educational Programs, where he served as Practitioner-In-Residents of the Criminal Defence Clinic.
Read full bio
.
Cory Hernandez
Legal Fellow
Cory's main project for the year will be improving legal services throughout California for DV survivors who are also lesbian, gay, bisexual, queer, trans, and/or something else. While at UC Berkeley, School of Law, Cory worked with FVAP, East Bay Community Law Center, Family Violence Law Center, and Justice Jon B. Streeter of the California 1st District Court of Appeals. Cory holds bachelor's and master's degrees in political science and American studies from MIT.
Renee Boman
Paralegal
Prior to joining FVAP in 2016, Renee worked as an investigator for the Habeas Corpus Resource Center, a California state agency that prepares habeas corpus appeals in capital cases. Renee holds a B.A in Urban Planning and Community Development from the University of Kansas City, Missouri, and in 2015 she received an ABA-Approved paralegal certificate from West Los Angeles College.
Meg Bay
Office Manager
Before joining FVAP in 2017, Meg was the Office Manager at La Selva Residential, a nonprofit Residential Mental Health Facility. Prior to that, she served as Volunteer Case Manager and Co-Head of the Fundraising Committee at Friends Outside, an organization providing support and resources to incarcerated individuals and their families. Meg holds a B.A. in Feminist Studies from the University of California, Santa Cruz.