Inspire your friends and family on Facebook and Twitter to give by sharing why you choose to support survivors with your money or your time. Use one of our infographics or pre-typed messages below, or write something of your own!
Use the hashtag #WhyIGiveFVAP and tag us @FamilyViolenceApellateProject on Facebook and @FVAP_Law on Twitter so we can like and share your posts and tweets.
Thank you for supporting survivors!
Infographics to share with friends and family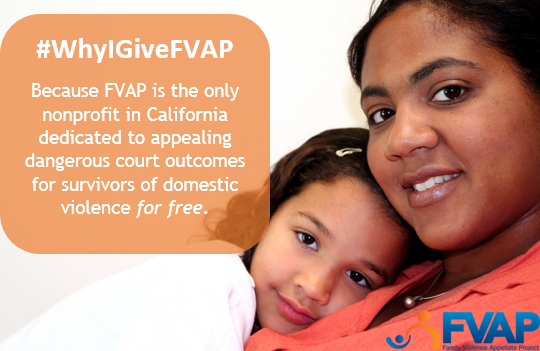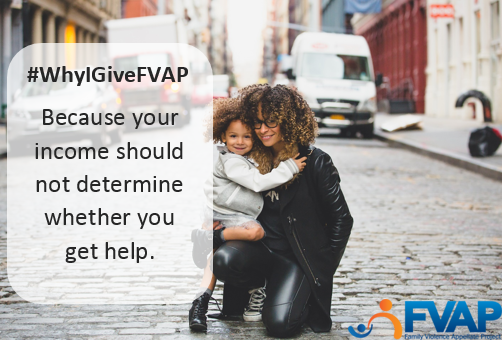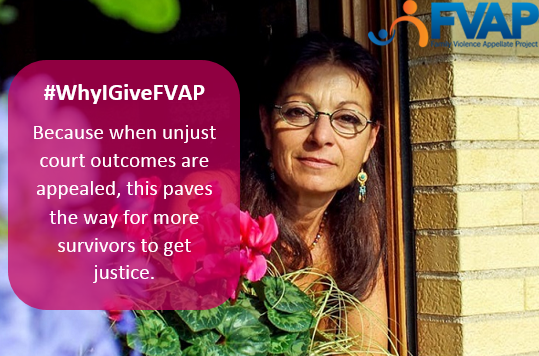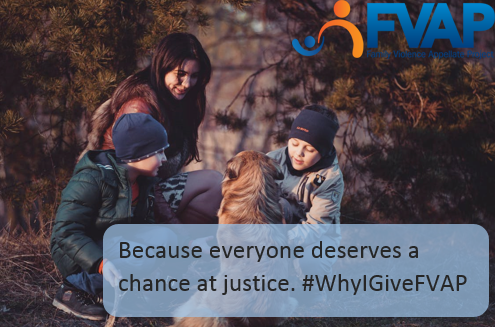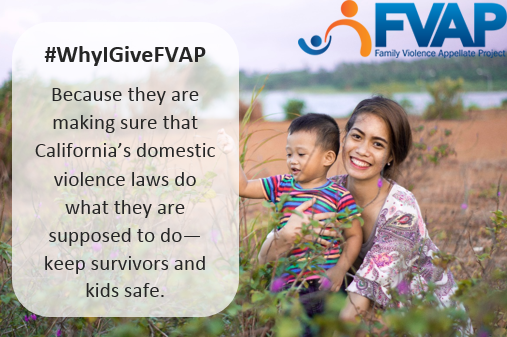 For Facebook: Pre-typed Posts
For Twitter: Pre-typed Tweets