Program Associate
Pronouns: she/her/hers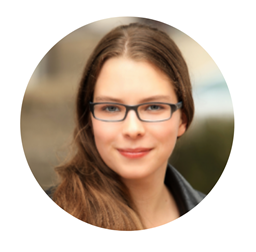 Katharina obtained her master's degree in International Policy and Development at the Middlebury Institute of International Studies. She specialized in human rights, gender and identity and Chinese language. She has extensive experience in evaluation consultancy, data analytics, and in human rights advocacy. While in graduate school, Katharina worked as an evaluation consultant helping the YWCA of Monterey County develop an evaluation design for their youth outreach program, as well as the Women, Food and Agriculture Network to develop a diversity and inclusion plan.
She also worked as the lead research coordinator in the Mixed Methods, Evaluation, Analysis and Training Lab through her graduate program where she worked with non-profit community-based organizations providing data management, analysis, and planning. Katharina also spent a summer doing policy advocacy work in D.C. with Amnesty International USA, including briefing congressional staff on critical international situations for LGBTI+ people.
These projects drew on Katharina's broad skill set that includes designing surveys and program evaluation metrics, working with and analyzing large data sets, and working in diverse settings including with people in crisis and with multilingual partners.
Katharina loves dogs, books, and martial art taekwondo.