Senior Managing Attorney, Washington
Pronouns: she/her/hers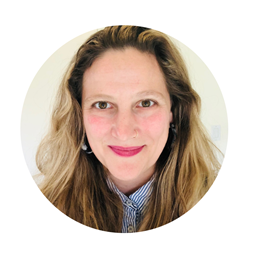 Evangeline Stratton is the Senior Managing Attorney for the new Washington State FVAP office. A 2010 graduate of William Mitchell College of Law (now Mitchell | Hamline) in St. Paul, Minnesota, Evangeline has dedicated her 11 years of practice to domestic violence survivors. While in law school, Evangeline also earned her Master's in Gender and Women's Studies at Minnesota State University, through a unique dual degree program, and clerked for the Battered Women's Justice Project, Battered Women's Legal Advocacy Project, the Advocates for Human Rights, and the Hennepin County Attorney's Office Domestic Abuse Service Center. Prior to law school, Evangeline worked as a community-based domestic violence and sexual assault victim advocate in Southern Oregon for 5 years.
She completed her final year of law school as a visiting student at Seattle University School of Law, clerking for Legal Voice and serving as one of the first Student Fellows for the Korematsu Center for Law & Equality. Evangeline then started her own law firm.  In addition to managing the growth and development of a law office, Evangeline's family law practice focused heavily on representing survivors of domestic violence "low-bono" in family law and protection order matters.  Over the next 10 years, Evangeline continued her deep commitment to serving lower-income survivors of domestic violence while also building an impressive reputation among legal services providers, the courts, and the community in Washington as a passionate and fierce legal advocate for survivors. She was selected to the 2019 and 2020 Washington Super Lawyers "Rising Stars."
In addition, Evangeline has been extensively involved in Washington community initiatives and organizations dedicated to ending domestic violence.  She is a member of the Coalition Ending Gender Based Violence's Family Law Workgroup, the Technology Enabled Coercive Control workgroup, and Legal Voice's Violence Against Women Workgroup.  She is a co-author of the abusive litigation chapter of 2015's "Domestic Violence Manual for Judges," as well as the 2020 publication "Domestic Violence Protection Order Case Law in Washington State."  Evangeline is on the board of the Sexual Violence Law Center and was on the board of Eastside Legal Assistance Program for 6 years.  She has been a presenter at Washington conferences, symposia, and CLEs, and has volunteered pro bono legal services extensively, including for Kids in Need of Defense (KIND), Northwest Immigrant Rights Project's Immigrant Families Advocacy Project, and the King County Bar Association's DV LEAD program and Neighborhood Legal Clinics.