Legal Director
Pronouns: she/her/hers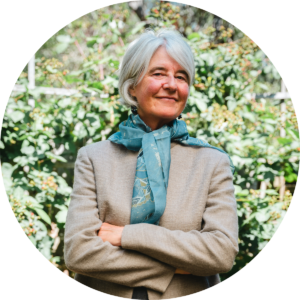 Nancy K.D. Lemon has been a leading authority on domestic violence for more than 40 years, pioneered its study in law schools and is the author of Domestic Violence Law, the first textbook on the subject. Nancy has been teaching the Domestic Violence Law Seminar at UC Berkeley Law – the first law school class of its kind – since 1988, and also directs the Domestic Violence Field Placement.
Nancy has specialized in domestic violence law as an advocate and practicing attorney, working both with victims of domestic abuse and police and public agencies charged with responding to domestic crime. As director of the Domestic Violence Unit of Alameda County's Legal Aid Society starting in 1981, Nancy trained attorneys and shelter workers along with Oakland police officers, and was instrumental in creating the Southern Alameda County Domestic Violence Law Project. Nancy subsequently served as Legal Coordinator of the Mid-Peninsula Support Network and was legal program director of Battered Women's Alternatives, now Stand for Families Free of Violence, in Contra Costa from 1983 to 1987. She has also worked as a staff attorney and volunteer coordinator for Alameda County's Family Violence Law Center.
For many years, Nancy served on the board of the California Partnership to End Domestic Violence (CPEDV), as well as its predecessor, the California Alliance Against Domestic Violence (CAADV), where she helped draft and work toward the passage of many pieces of state legislation benefiting victims of domestic violence and their children. She has consulted and testified as an expert witness on domestic violence in criminal prosecution, defense, family law, asylum, and tort cases. She was an associate editor of Domestic Violence Report, a national bimonthly journal, from 1995 to 2009.
In 2013, Nancy received the American Bar Association Commission on Domestic & Sexual Violence's Corbitt award in recognition of her exemplary service to victims of domestic violence, sexual assault, and stalking. In 2009, Nancy received both an Outstanding Women of Berkeley Award from the Commission on the Status of Women and the Lifetime Achievement Award from the California Partnership to End Domestic Violence. Nancy holds a B.A. degree in Women's Studies, a major she co-founded, from the University of California, Santa Cruz, and earned a J.D. degree from UC Berkeley School of Law.