Finance & Administration Manager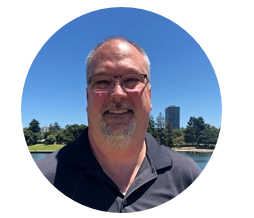 Before joining FVAP in 2018, Paul worked for Charles Schwab & Co., Inc. in San Francisco for 23 years. Most recently as a Business Analyst / Manager for the Access and Entitlements unit managing access projects and individual requests to client and firm data, assessing access needs, determining and mitigating risk, and finally ensuring both client and firm data was safe and secure.
He also was a volunteer with the Contra Costa County Sheriff's Search and Rescue team for 12 years. His roles consisted of a general team member, a member of the management team otherwise known as the Command Staff, and Treasurer/CFO of the 501(c)(3) nonprofit that assisted in funding the team. This gave Paul the opportunity to take his commitment to service and his degree in Business Administration – Finance from San Jose State University to assist the community and the Office of Emergency Services of Contra Costa County.