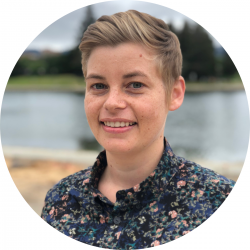 Meg Bay
she/her/hers or they/them/theirs
Office Manager
Before joining FVAP in 2017, Meg was the Office Manager at La Selva Residential, a nonprofit Residential Mental Health Facility. Prior to that, she served as Volunteer Case Manager and Co-Head of the Fundraising Committee at Friends Outside, an organization providing support and resources to incarcerated individuals and their families. Meg holds a B.A. in Feminist Studies from the University of California, Santa Cruz.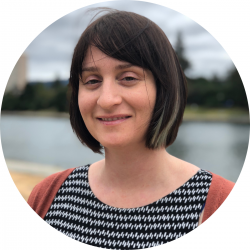 Renee Boman
she/her/hers
Senior Paralegal
Prior to joining FVAP in 2016, Renee worked as an investigator for the Habeas Corpus Resource Center, a California state agency that prepares habeas corpus appeals in capital cases. Renee holds a B.A in Urban Planning and Community Development from the University of Kansas City, Missouri, and in 2015 she received an ABA-Approved paralegal certificate from West Los Angeles College.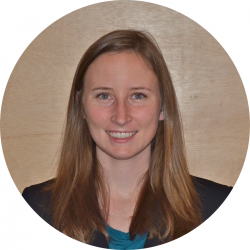 Taylor Campion
she/her/hers
Senior Managing Attorney, Housing & Employment Justice Program
Taylor Campion has been advocating for marginalized communities' housing and economic rights since 2012. She comes to FVAP from Bay Area Legal Aid and has years of experience working in direct services as a legal aid attorney in housing and economic rights.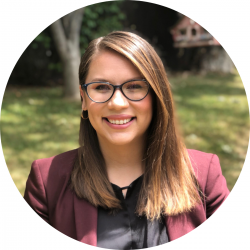 Gloria Carolina Chong
she/her/hers
Housing Attorney
Gloria Carolina Chong is a Housing Attorney at FVAP. She has spent her entire legal career working to help serve indigent communities receive better access to justice and legal resources. Before joining FVAP, Gloria was a housing attorney with Legal Aid of Sonoma County. Her housing practice focused on defending tenants in Sonoma County through unlawful detainer litigation.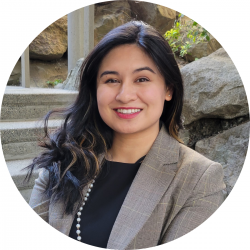 Zyreena Choudhry
she/her/hers
Fellow, Washington Program
Zyreena Choudhry is the current Fellow for FVAP's new Washington expansion. Zyreena attended Seattle University School of Law where she was the Vice President of the Middle Eastern South Asian Law Student Association, Events Coordinator for the International Law Society, and Social Chair for the Alternative Dispute Resolution Board.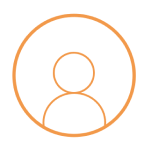 Shuray Ghorishi
she/her/hers
Senior Managing Attorney
Shuray has been practicing litigation at the trial and appellate level since January, 2010. Before joining FVAP, she managed the Legal Services department at a domestic violence shelter in San Francisco, La Casa De Las Madres, where her practice focused on domestic violence law, family law, immigration law, and victims' rights in criminal matters. She joined FVAP in 2014 to help guide and empower survivors in defending their rights in civil appeals.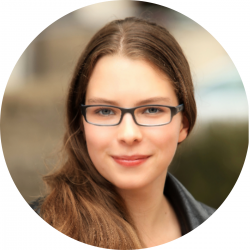 Katharina Grimm
she/her/hers
Program Associate
Katharina obtained her master's degree in International Policy and Development last year at the Middlebury Institute of International Studies. She specialized in human rights, gender and identity and Chinese language. She has extensive experience in evaluation consultancy, data analytics, and in human rights advocacy. While in graduate school, Katharina worked as an evaluation consultant helping the YWCA of Monterey County develop an evaluation design for their youth outreach program, as well as the Women, Food and Agriculture Network to develop a diversity and inclusion plan.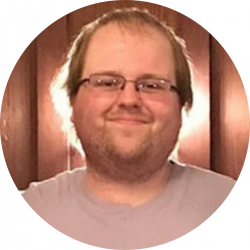 Cory Hernandez
they/them/theirs
Staff Attorney
With a bachelor's of science degree in political science and American studies from MIT, a master's of science degree in political science from MIT, and a law degree from UC Berkeley, Cory is excited to return to FVAP as a staff attorney. Cory has previously worked as a staff attorney at Family Violence Law Center, and as a legal fellow and law clerk for FVAP. During law school, Cory clerked for Justice Jon B. Streeter of the California First District Court of Appeal, FVLC, and East Bay Community Law Center.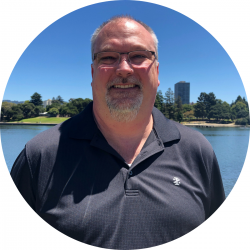 Paul T. Jones
he/him/his
Finance & Administration Manager
Before joining FVAP in 2018, Paul worked for Charles Schwab & Co., Inc. in San Francisco for 23 years. Most recently as a Business Analyst / Manager for the Access and Entitlements unit managing access projects and individual requests to client and firm data, assessing access needs, determining and mitigating risk, and finally ensuring both client and firm data was safe and secure.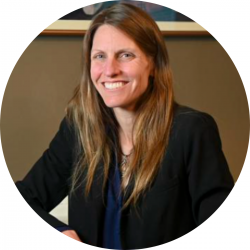 Jodi Lewis
she/her/hers
Senior Managing Attorney

Jodi Lewis a Senior Managing Attorney at FVAP. Prior to joining FVAP, Jodi was the Legal Director, for over ten years, for the Women's Resource Center, a non-profit organization in Pennsylvania that provided civil legal representation to survivors of domestic and sexual violence. In this role, Jodi engaged in holistic, client-centered representation in family, housing, and appellate matters. Jodi also oversaw all aspects of the organization's legal center including hiring, training, and supervising legal staff, program development, performing administrative duties, grant writing and reporting, planning and organizing annual conferences, and collaborating with community partners, state-wide organizations, and legal aid providers.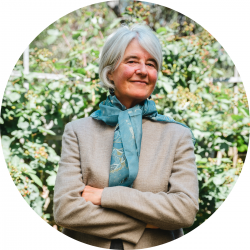 Nancy Lemon
she/her/hers
Legal Director
Nancy has been a leading authority on domestic violence for more than 40 years, pioneered its study in law schools and is the author of Domestic Violence Law, the premiere textbook on the subject. Nancy has been teaching the Domestic Violence Seminar at UC Berkeley Law – the first law school class of its kind – since 1988, and also directs the Domestic Violence Field Placement.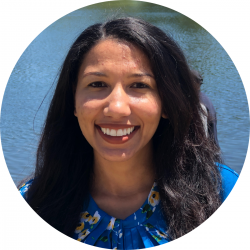 Charity Peets
she/her/hers
Development Manager
Passionate about social justice and amplifying the voices of under-served and marginalized people, Charity's work experience has focused on a number of causes including disability accessibility and inclusion, racial equity, and now domestic violence.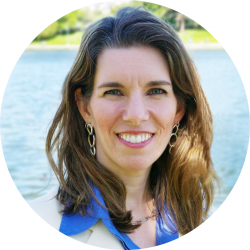 Erin Smith
she/her/hers
Executive Director
Erin Smith is the co-founder and Executive Director/CEO of Family Violence Appellate Project, the only organization in California dedicated to appealing cases on behalf of domestic violence survivors and their children. Erin has led the organization from its inception in 2012 to its current status as an established statewide legal services provider, with a staff of 9 and budget of over $1,100,000. Erin has spent more than 16 years working on behalf of domestic violence survivors, as appellate advocate, trial lawyer, legislative and policy advocate, and community partner, actively participating in domestic violence-related speaking engagements, committees, and community activities. From 2006-2012, Erin acted as lead counsel in a case representing an incarcerated survivor of domestic violence before the parole board and in a challenge to her criminal conviction with a habeas corpus petition under California Penal Code section 1473.5. Erin successfully secured the client's release from prison after more than 27 years of incarceration.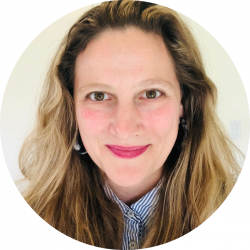 Evangeline Stratton
she/her/hers
Senior Managing Attorney, Washington
Evangeline Stratton is the Senior Managing Attorney for the new Washington State FVAP office. A 2010 graduate of William Mitchell College of Law (now Mitchell | Hamline) in St. Paul, Minnesota, Evangeline has dedicated her 11 years of practice to domestic violence survivors. While in law school, Evangeline also earned her Master's in Gender and Women's Studies at Minnesota State University, through a unique dual degree program, and clerked for the Battered Women's Justice Project, Battered Women's Legal Advocacy Project, the Advocates for Human Rights, and the Hennepin County Attorney's Office Domestic Abuse Service Center. Prior to law school, Evangeline worked as a community-based domestic violence and sexual assault victim advocate in Southern Oregon for 5 years.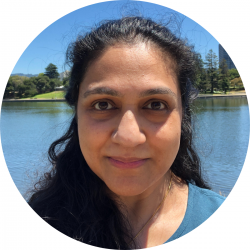 Arati Vasan
she/her/hers
Senior Managing Attorney
Arati Vasan is a Senior Managing Attorney who represents survivors on appeal and oversees FVAP's training, technical assistance, and law clerk/fellow programs. Arati provided full-scope family/civil court representation for survivors of domestic violence, sexual assault, and stalking in the Bay Area for 9 years before joining FVAP. Her work has focused on trauma-informed representation, cultural responsiveness, language access and justice, confidentiality protections, and family/dependency court custody issues for survivors.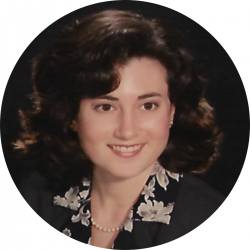 Jennafer Dorfman Wagner
she/her/hers
Director of Programs
Jennafer Dorfman Wagner is the Director of Programs at Family Violence Appellate Project (FVAP). She has been a legal services attorney since 1997, including 16 years in a supervisory or managerial role. She has practiced in diverse geographic regions and in multiple subject areas in previous positions at Mental health Advocacy Project (a project of Law Foundation of Silicon Valley in San Jose, California; Legal Action of Wisconsin; Washington (DC) Legal Clinic for Homeless; and Nevada Legal Services.