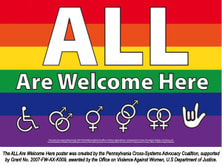 Join the movement to end domestic violence in California. Family Violence Appellate Project is the only nonprofit organization in California dedicated to representing domestic violence survivors in civil legal appeals cases.
Attorneys
​We need your help! We cannot take cases without the volunteer support of pro bono attorneys. You do not need to have any prior knowledge of domestic violence law. You supply the energy, we supply the expertise. Opportunities are numerous and allow pro bono attorneys to engage in limited and defined projects with a clear timeline and few out-of-pocket costs:
Draft a memorandum on the viability of incoming cases for appeal
Research and write two appellate briefs and obtain feedback on work product from domestic violence experts
Perform oral argument before a 3-judge appellate panel (and obtain feedback during a moot oral argument in preparation)
Be mentored by experienced practitioners
Receive a comprehensive training manual including applicable local rules, statutes, and sample briefs
In addition to working on appeals, attorneys are welcome to assist FVAP with:
Volunteering as a mock judge at a moot oral argument session
Amicus briefs
Legal research and writing projects
Volunteering at our annual Battle of the Bands: Banding Together to End Domestic Violence, held each June in San Francisco, and July in Los Angeles
Students
​Student involvement is a core component of our mission. You will not only receive substantive work but also vigorous feedback on your work as well as mentorship opportunities. Students may work on:
case selection memos
amicus briefs
appellate briefs
developing our judicial and attorney training programs
additional research projects

Berkeley Law Students may participate at FVAP:
For academic credit through the Field Placement Program in the Fall (2Ls, 3Ls, and LLMs).
For academic credit through the Domestic Violence Law Practicum in the Spring (2Ls, 3Ls, and LLMs).
As summer law clerks.

Students from other law schools may participate at FVAP:
As summer law clerks.
During the school year for academic credit if your school allows.
View Current Opportunities for Students
Interpreters
FVAP welcomes language interpreters who want to donate their services to assist non-English speaking clients in communicating with their attorneys. For more information, please contact us.
Languages needed: Fluency in English and one other language.
Court Reporters
​FVAP may have a need for court reporters to transcribe recordings of trial court proceedings if there was no court reporter present in the trial court. If you are interested in this opportunity, please contact us.
Paralegals and Advocates
FVAP offers a variety of pro bono and volunteer opportunities for paralegals and non-attorneys:
Volunteer at Banding Together to End Domestic Violence, our battle-of-the-bands fundraiser. We welcome you to volunteer your time for one night at FVAP's annual Battle of the Bands: Banding Together to End Domestic Violence fundraiser, held every summer in San Francisco and Los Angeles. The success of this event is instrumental in helping us raise the funds necessary to do our work to protect survivors of domestic violence and their children.
Administrative assistance with cases. We sometimes have discreet administrative projects that arise in connection with a case, such as retrieving court records.
Interpreting. Some of FVAP's clients do not speak English as their first language. If you are bilingual in another language, we welcome you to interpret for us so FVAP can effectively communicate with our clients.
Court Reporters. The unfortunate reality in California's courts today is that court reporters often are not provided to parties in domestic violence cases. Without a record of what happened in the trial court, it is extremely difficult to appeal. If you have training as a court reporter, FVAP can pair you with one of our clients to attend an upcoming court date and provide an unofficial transcript of the hearing.
If you are interested in these opportunities, please contact us.