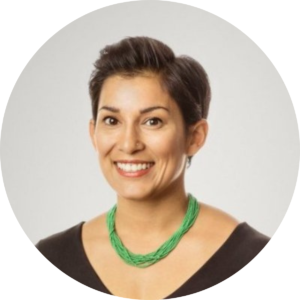 Loni is a strategic Regulatory, Legal and Policy Executive whose visionary leadership helps businesses craft winning strategies when Industries face uncertainty. Her focus on agility, resilience and growth empowers organizations to consider the legal, regulatory, and policy landscapes in which they operate. Loni is known for skillfully simplifying the intricacies of business engagement in public policy for any audience  — from the gig economy to crypto regulation to property tech.  She helps management teams strengthen their collaboration with external constituents through successful engagement plans for interactions with elected officials, community groups, and the media.
Loni currently serves as the VP, Government Relations and Public Policy at Zillow, where she works to modernize commercial real estate transactions to provide a seamless digital experience for consumers. Loni partners with government and policy makers to create the policies to facilitate such a transformation. Loni is also a Nonresident Fellow in the Economic Studies department of the Brookings Institution, where she focuses on tech policy and emerging tech.
Prior to Zillow, Loni spent six years at Lyft; most recently serving as the Vice President of Policy Development and Research where she successfully translated business objectives into actionable legislation at the local, state, and national levels. Recruited to the role by Chief Policy Officer, Anthony Foxx (former U.S. Secretary of Transportation), Loni led teams with expertise in negotiating win/win agreements in the areas of sustainability, safety, privacy, transportation, and labor. Loni also advised Lyft's executive team and Board of Directors on high-impact litigation, audits, strategic partnerships, and acquisitions and was an integral player in crisis communications in response to pressing Legal and Policy matters.
Loni's scope of work expanded swiftly at Lyft as a result of her unique ability to foresee how regulation would change the face of the business and her reputation for working cross-functionally to insulate the company from risk. She was the first to envision and articulate the effects of driver misclassification on Lyft's business and drive awareness of the issue as one of the main external challenges facing the company. Loni was Lyft's lead negotiator and principal strategist on worker issues and the gig economy. She was the primary driver of company-wide preparations for adapting the entire ridesharing business model to varying regulatory structures. Loni also architected Lyft's industry-leading "Future of Work" initiative, which established the company as a beacon of change through the development of innovations in labor policy, automation, and the changing American workforce.
In addition to driving policy considerations across the company, Loni guided other initiatives that positioned Lyft at the forefront of change. She was integral to the creation of Lyft's first ESG report (published in 2020) and drove the adoption of Lyft's industry-leading environmental pivot to 100% electric vehicles by 2030.
Loni originally joined Lyft as a member of the in-house legal team, where she was responsible for all global labor and employment issues facing the company, from rapid expansion of the employee to managing all employment law related issues regarding the classification of drivers as independent contractors.  Loni handled all legal and compliance issues as Lyft grew from one office in San Francisco to over 20 offices in the U.S. and internationally, working closely with the People and Finance teams.
Loni currently serves on the Board of Directors of HopSkipDrive, a vehicle-for-hire company for children that operates nine states and 16 markets across the U.S and partners primarily with school districts to serve student transportation needs. She began her career in Labor and Employment and Litigation at Folger Levin LLP, Crowell & Moring LLP, and Folger Levin & Kahn LLP. Loni earned her J.D. from University of California's Hastings College of the Law and a B.A. in International Relations from Stanford University. She is a regular speaker on topics including the future of work, regulation, diversity, and inclusion.