Thao Dang Weldy
Development Director
Pronouns: she/her/hers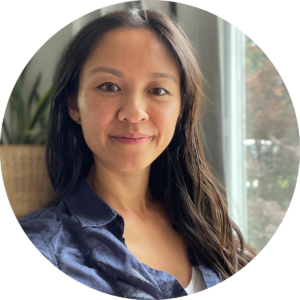 Thao is the Development Director at Family Violence Appellate Project. She is a fundraising leader with a wealth of experience working in nonprofit, legal services, and domestic violence fields. She is a passionate supporter of marginalized communities including low English proficiency immigrants and survivors, and is particularly excited about FVAP's commitment to diversity and inclusion where she can participate in and help to nurture a safe and supportive environment for all staff, clients, and stakeholders.
Prior to joining FVAP, Thao dedicated herself to advocating for resources and funding for social services for marginalized community members in Northern California. She oversaw fundraising and financial operations for Asian Pacific Islander Legal Outreach, a legal aid organization founded to serve DV survivors. Prior to that, she practiced immigration law at the Vietnamese American Community Center of the East Bay as a DOJ-accredited representative, oversaw program delivery of basic wraparound services to refugees and immigrants, and established its legal immigration program.
After living and working in the Bay Area for many years, Thao made a permanent move to the Seattle area to be closer to family. She is very excited to continue to support meaningful work in California while also digging into her current home state of Washington.